The December month is getting chilly, but that isn't stopping the music industry from firing things up with some major moments! This week was jam-packed with events: Nicki Minaj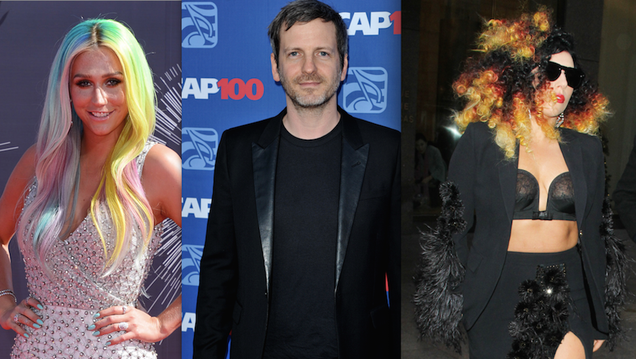 Everyone's just suing and countersuing all willy-nilly now in the Dr. Luke/Kesha sex abuse standoff, with Lady Gaga dragged into the mess as a potential witness in at least two civil suits. Hope she likes depositions :(
2014 in POP
Call us lazy, but who needs to compile a list of the best pop tunes of the year when DJ Earworm does it for you?
A Great Big World feat. Christina Aguilera - Say Something Arian…
Ed Sheeran artista maschile più amato, Katy Perry quella femminile, i Coldplay il gruppo più apprezzato: tre grandi nomi del pop dominano le classifiche di ascolto e streaming stilate per il 2014 da
Twitter has unveiled their 2014 year-end music rundown, tracking the year's most tweeted-about artists, albums, songs and music-related events. While the year might end with
[[GROOVES N JAMS S.O.T.Y. 2014]]
[nO. 25/50]
"Breaking Up" by Charli XCX
It's telling that the video for "Breaking Up" starts with a snippet of January's "Addicted to Love
Even your mother (wait — especially your mother…weird) knows that Fifty Shades of Grey's much-anticipated theater debut is in February, featuring a (hopefully) nearly naked Jamie Dornan as its brooding, seductive, and sexually dominant leading man. The film is meant to be every vanilla girl's fulfillment of wild, bondage fantasies — a forbidden dream come to life on the big screen.
Dr. Luke Sues
Kesha's Lawyer Screwed Me
When He Called Me a Rapist
12/8/2014 8:00 AM PST BY TMZ STAFF
Dr. Luke is firing back at Kesha's attorney with a lawsuit ... after he accused the high-powered producer of raping
Dr Luke is suing celebrity lawyer Mark Geragos over Geragos's tweets, which alleged that Luke had raped Lady Gaga. Dr Luke is seeking unspecified damages from Geragos, who represents Kesha in her ongoing sexual battery case
Kesha è pronta a tornare alla musica dopo un periodo non semplice che l'ha vista anche ricoverata in una rehab per alcune settimane.
E proprio nelle scorse ore è stato rilasciato un nuovo brano dal titolo "Lover", primo inedito della nuova era. Non si sa se rappresenterà il nuovo inizio oppure se- opzione più possibile- sia solo un regalo per i fan. Un nuovo sound che potete ascoltare in apertura post. La canzone è stata co-prodotta da Spookey Ruben e Schpilkas.